Shyam K. Prabhakaran, MD
Principle Investigator (PI)
Dr. Prabhakaran is a stroke neurologist and director of stroke research at Northwestern University. He has been active champion for improving care in Chicago, Illinois, and nationally for many years. He serves on the Illinois State Stroke Emergency Medical Services Advisory Board and on several national quality groups such as the Get With The Guidelines Steering Committee and Target Stroke Steering Committee. He also currently chairs the Chicago Regional Stroke Advisory Subcommittee and oversees the region's stroke system of care. He has been Principal Investigator (PI) for several federally funded stroke studies and is administrative PI for the CEERIAS study.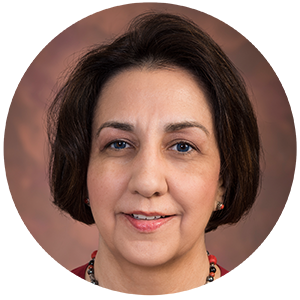 Neelum T. Aggarwal, MD
Co-PI
Dr. Aggarwal is a cognitive neurologist at the Rush Alzheimer's Disease Center and director of research at Rush Heart Center for Women at Rush University Medical Center. She has been an active champion for improving the care for Chicago's minority neighborhoods by performing over 2500 in home neurological evaluations for multiple studies conducted in the community. It was through her work in the "field" and noting that many community residents did not know the signs of stroke or go for acute care, that the Stroke Mini Internship Program (MIP) was developed. This innovative program in partnership with Dr. Prabhakaran and the Chicago Medical Society brought community members to their area Primary Stroke Centers for an educational "on site walking tour" to discuss stroke, its impact to the community and type of treatment options. This program serves as the cornerstone activity for the Community Engagement for Early Recognition and Immediate Action in Stroke (CEERIAS) Study. In addition to serving as the Co- Principal Investigator for the CEERIAS project, Dr. Aggarwal serves on the Steering Committee for the American Medical Association – Commission to End Health Disparities, and is the physician chair of the Chicago Regional Stroke Advisory Subcommittee: Community Disparities Outreach and Education Committee. Both activities seek to raise the level of stroke education, and awareness regarding health disparities that are present in Chicago, through research, advocacy and mentoring activities.
Knitasha Washington
Community PI
Dr. Washington is a multi-dimensional health care professional with 20 years combined service in healthcare administration, managed care, health services operations and health disparities research. She is a master change management agent with demonstrated skill managing consultative performance improvement hospital projects, developing, managing a and advising health policy and public health campaigns as well as forging patient and family engagement in today's healthcare landscape as a means of advancing innovation and improving quality. Dr. Washington has international health experience with extensive knowledge of working with safety net, public and teaching healthcare organizations. As a health equity practitioner and social science researcher her skill and expertise bridges population health methodologies with the applied science of health services delivery.
Heather Beckstrom
Community Coordinator
Heather Beckstrom has been a Stroke Coordinator for 4 years on the West and South sides of Chicago. She has been a patient advocate for stroke education for high risk minorities in Chicago and the surrounding suburbs. She partners with such organizations as the American Heart Association, Region IX EMS Chicago, Midwest Stroke Action Alliance, and stroke support groups.
Erin Wymore
Research Study Coordinator
Erin is a clinical researcher and joined the CEERIAS team in July 2015. Before this position she was still at Northwestern and completing research in transplantation. She is originally from Iowa and has lived in Chicago for 7 years. Erin has a bachelor's degree in health sciences and health administration from the University of Iowa, and a master's degree in health promotion.
Jen Brown
Research Team Member
Jen Brown is Director of the Alliance for Research in Chicagoland Communities in Northwestern University's Center for Community Health. She is passionate about ARCC's mission to grow equitable partnerships between Chicago area communities and Northwestern University for engaged research that leads to improvements in community health. She has over a dozen years of experience building and supporting community-academic partnerships. She is on faculty in Northwestern's Feinberg School of Medicine Department of Preventive Medicine and serves as an advisor for Northwestern's Program in Public Health. Jen also serves on the Board of Directors for the international organization, Community Campus Partnerships for Health and the Executive Committees of the Chicago Consortium for Community Engagement, Partnership for Healthy Chicago, Consortium to Lower Obesity in Chicago Children, and the Lurie Cancer Center's Office of Equity & Minority Health.
Nami Kandula, MD
Internal Medicine Physician

Dr. Kandula is a primary care physician and researcher whose research focuses on the social and cultural determinants of health and on the development of community models for chronic disease prevention in racial/ethnic minorities.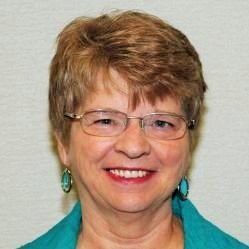 Peggy Jones
Independent Contractor
Peggy is a consultant, speaker and grant writer with over 20 years experience in the healthcare field. As a stroke survivor herself, Peggy's passion is working to prevent stroke and improve the quality of care available in the rural and other underserved areas to ensure timely treatment of stroke patients. As the former Director of State Health Alliances in IL, Peggy worked for 9 years at the American Heart Association building stroke and STEMI systems of care focused primarily on Chicago and Central IL. Her ability to establish long term relationships and build coalitions was the key factor in the multiple awards she has received from American Heart Association, her own community, and her work with the United Way of McLean County. Upon leaving AHA in 2009, Peggy partnered with IL Critical Access Hospital Network as a consultant to their 53 hospitals to improve systems of care including stroke, STEMI, EMS services and EMS Emergency Preparedness. Her work and the work of the IL Critical Access Hospitals was recognized in 2013 in an oral presentation at the International Stroke Conference and again in 2015 with a poster on further advancements by the CAH hospitals. In 2012, her work was recognized and published by the Federal FLEX Monitoring Team for her rural development of STEMI Systems of Care. Peggy is also a certified Train the Trainer in Total Quality through Organizational Dynamics Inc where she has worked with quality improvement training since 1990 with the United Way, Nestle USA, and many other organizations.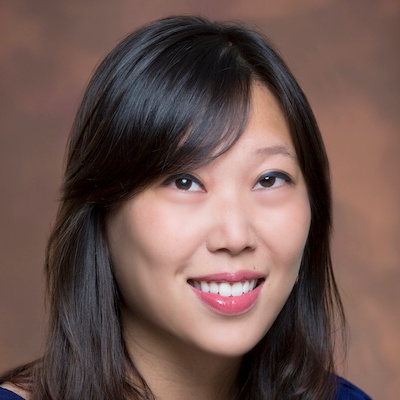 Sarah Song, MD, MPH
Neurologist
Sarah Song is Assistant Professor in the Section of ​Cerebrovascular Disease​ in the Department of Neurology at Rush University Medical Center in Chicago, Illinois. She graduated with honors from Williams College, and obtained her MD and MPH from the University of Illinois College of Medicine at Peoria. She completed her Adult Neurology residency at Georgetown University Hospital, her Vascular Neurology fellowship at UCLA, and a postdoctoral stroke outcomes research fellowship with the American Heart Association. She has served on the Editorial Board for the Residents and Fellows Section of Neurology, was the Advocacy Editor for the American Academy of Neurology website​, and is presently on the Editorial Board of Neurology Now​.​ She serves on the Government Relations Committee​, and is the Chair of the State Advocacy Workgroup​ of the American Academy of Neurology​.​ She ​is on the Professional Education Committee for the American Heart Association.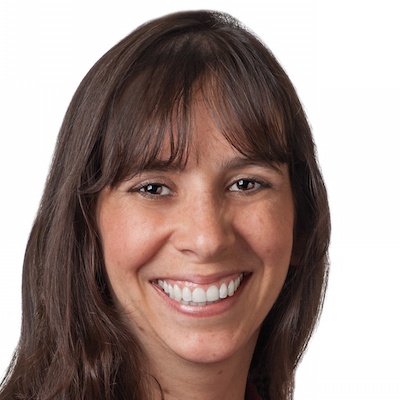 Amy Eisenstein
Qualitative Researcher
Amy Eisenstein is the Director of the Leonard Schanfield Research Institute at CJE SeniorLife, in Chicago. She is also Adjunct Assistant Professor at Northwestern University in the Feinberg School of Medicine, Department of Medical Social Sciences. Dr. Eisenstein's research interests include issues related to aging, health, and disease with a focus on measuring outcomes associated with long term care and community-based living. She uses both qualitative and quantitative methods in order to interpret findings. Dr. Eisenstein's graduate training and past experience has focused on the use of mixed methodologies, including surveys, secondary data analysis, interviews, focus groups, and content analysis. She completed her PhD at the University of Illinois at Chicago, in the School of Public Health, with a focus on Aging in August of 2011. Dr. Eisenstein has presented her work at local, national, and international venues. She is facilitating focus groups for the CEERIAS project and working with the team on qualitative research.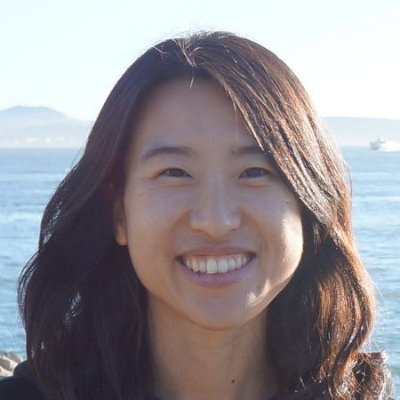 Soyang Kwon, PhD
Biostatistician
Soyang Kwon is a research assistant professor at Lurie Children's Hospital of Chicago and Northwestern University Department of Pediatrics. She serves as a statistician for the CEERIS project.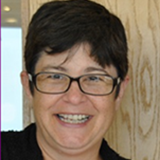 Maryann Mason, PhD
Qualitative Researcher
Maryann is interested in child and adolescent well-being as fostered by community conditions. She is a sociologist working to understand environmental, cultural, institutional and social influences on child and adolescent well being in low resourced and minority communities.Her experience and interests are in community engaged scholarship. She is part of the Alliance for Research in Chicagoland Communities (ARCC). ARCC is a collaboration between Chicagoland community and faith-based organizations, public agencies, and Northwestern University, ARCC.
Christopher Richards, MD
Emergency Department Physician
Dr. Richards focus is on prehospital management of acute time-sensitive conditions, specifically stroke, with a particularly focus on how communication affects systems of care for patients with acute illness. He also studied the care of complex patients in the Emergency Department, as well as palliative medicine topics in the Emergency Department setting.